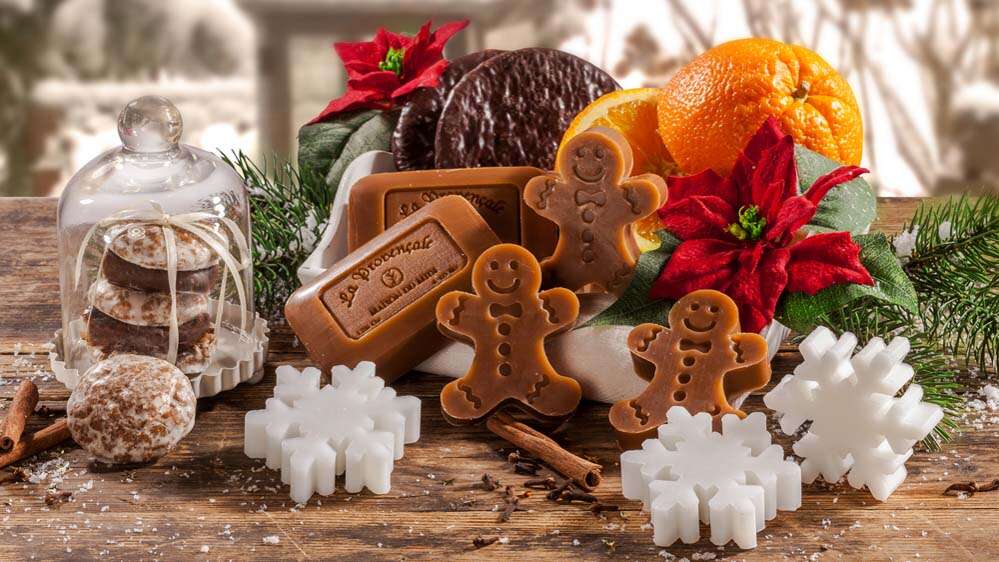 Guest Soaps "Christmas &Winter Time"
Our themed guest soaps for the most beautiful time of the year. Many classical Christmas designs are waiting for you: The Christmas bell, the Christmas tree, Santa´s slay, perfect to combine with two of our reindeer ("Hohohooo") - one of them must certainly be called Rudolph! Of course, we have a cinnamon star, a Christmas angel, and the shooting star of Bethlehem. The series is rounded out by our fun snow man, a snow crystal, and a gingerbread man.
Like all our guest soaps, the Christmas soaps are handmade from the same high quality Savon de Marseille base as our classical soap bars. The soaps are perfectly suited as a secret Santa gift or a fragrant Christmas greeting. Combined with one of our olive wood soap dishes they make a beautiful present.
We also encourage you to ask us about the possibility of creating an individualized design just for you, embossed with your logo or name. Every visitor of a Christmas market would be enchanted to receive a small souvenir from your event! And every hotel guest loves a small gift to bring back from their winter sport vacation.
---
---
---