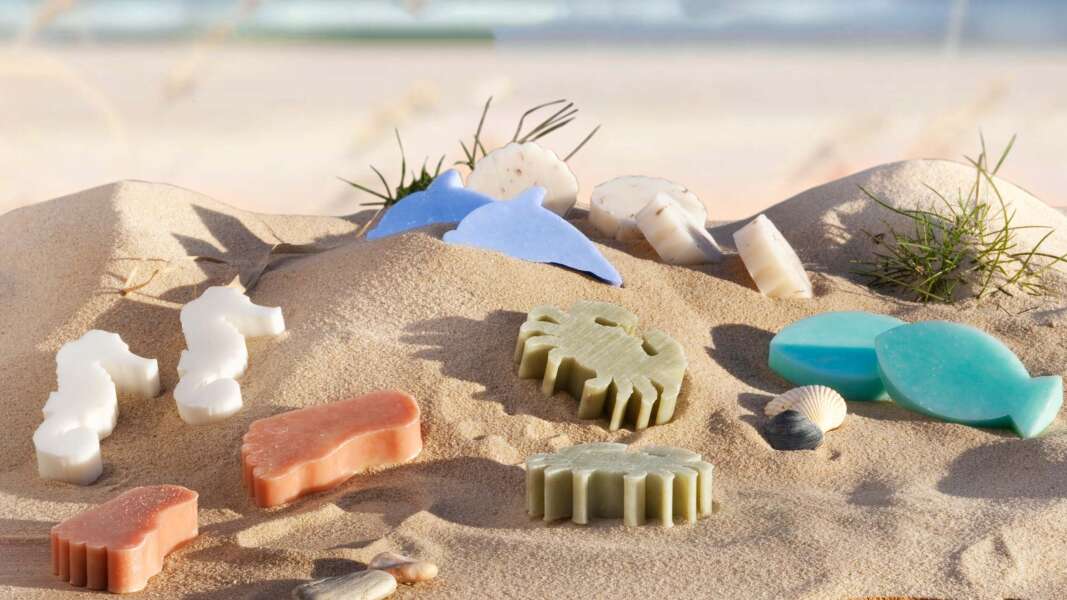 Guest Soaps "Summer Beach"
Attention, summer vibes! This section is all about your favorite "Summer Beach".
The beautiful guest soaps are produced out of the same, high-quality Savon de Marseille soap base as our SLP125 series soap bars. They also come in the same color & scent combinations. As an example, the seal is made from the apricot kernel soap, the sea shell from our cotton soap, and the fish carries the color and scent of the "Sea Side" soap.
These soaps are a perfect souvenir from any ocean side vacation and perfect for lovers of the maritime joie de vivre. An embellishment for every guest bathroom, these soaps are also popular for vacation homes and the ocean side hospitality industry. For special occasions like a boat launching, weddings, or as customer gift, we can also personalize these soaps with your name, logo, or even create a whole new shape. We happily await any requests. These soaps are also readily combined with our small olive wood bowls and dishes, for example the nibbles bowl ASRS1: a combination that effortlessly creates a decorative present.
---
---
---